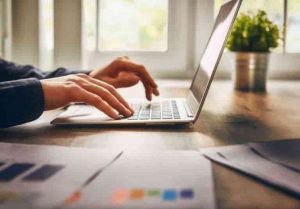 Looking for ways to successfully market your business online? Are you ready to team up with the best web design company in Surrey? Go beyond just having a presence online and discover the many ways in which you can take your business to the next level with BoostOnline.
Our team of experts understand just how important your website is to you. It is our mission to help educate and support you on some of the major techniques and strategies that can be used to effectively grow your business online. Therefore, the first area in which you should draw your attention to is the design of your website.
According to last year's website and UX statistics of 2018, "75% of people base credibility by a website". The design of your website has a great deal to do with how a user will respond to your business. So if you're prepared to generate more leads, increase your traffic and give your online marketing the launch it deserves, then discover our 5 effective ways to grow your business online through our reliable website design services:
Web Design & Development 
Give your website the facelift it deserves with our full web design services. Through implementing key elements such as functionality, user experience, conversions and more, we can develop a website for you that not only looks great but also maximises the potential to convert more of your visits into sales leads.
Content Management
Does your website require content management? Every website that is built by our experienced team utilises the Content Management System (CMS) functionality. This software application is used to create, manage and modify digital content within your website.
Optimisation 
Stand out and get found with our website optimisation services. As your go-to experts in online marketing, we provide the relevant services to help drive high-quality traffic to your site so you can get the correct leads that your business needs.
Website Reporting
Gain access to your customer engagement through the best-loved reporting tool, Google Analytics. Monitor where your visits have come from, which pages were visited, the time that was spent on each page and much more. Our supportive team can create a GA account for you for free and provide any further guidance you may need.
Support & Maintenance
We are your best web design company in Surrey for a reason, as we are always available to support and assist you with all your website needs. Through our support packages, we can maintain your site, offer full ongoing support, secure hosting and much more.
Effective Web Design with Boost Online
Would you like to see just how far your business can go online? Let us show you. For more information or to book your free website audit, contact our friendly team today. We look forward to hearing from you!